Mulvey Family Photo Gallery
Click the thumbnail for a larger image.
The photographs will appear in another window.
---
Churches








"And this is the testimony:
God has given us eternal life and this life is in His Son.
He who has the Son has life;
he who does not have the Son of God does not have life.
I write these things to you who believe in the name of the Son of God
so that you may know that you have eternal life."
1 John 5:11-13



---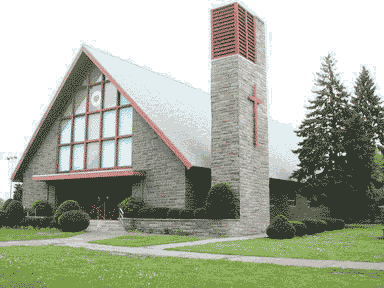 St. John's Evangelical Lutheran Church
LC-MS
Rome, New York
---
---

Navigation Map
---
Notes
The respective Photographers retain the copyright to all images linked to these pages.
---
This gallery was created on May 14, 1999 and this page has been accessed 11798 times.
---
If you have any problems or suggestions about this site please let me know.
Allen Mulvey